Discover which stylist is the best match for you!
Discover which stylist is the best match for you!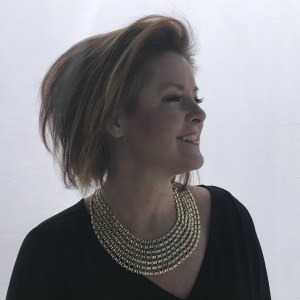 Ame is a prime example of what happens when passion and talent collide. She is a highly lauded industry professional that uses her love of education to empower those around her to excel. This has led to one of her biggest accomplishments as a Salon Owner since 1998 - leading her team to recognition by Salon Today as a Top 200 Salon in North America with awards in the areas of growth, advanced education program, excellent customer service, and retail and merchandising. She is certified in Cosmetology and is an American Board Certified Hair Colorist, a top qualification of all Colorists. Ame serves women with thinning hair and or hair loss from stress and challenges post medical procedures like chemo. Barbaric procedures and alopecia disorders. Ame's focus as a hair stylist is on supporting the guest in a comfortable journey to discover their personal attributes and current hair challenges and design a custom look that enhances their features, personality and lifestyle. Designing the one accessory you wear everywhere, your hair! Ame launched her career in 1990 the hair competitions arenas winning 1st in Colorado and 2nd at the Nationals. From there, she completed Aveda business college and has continued her education and Certifications to provide guests the latest technical skill and highest quality of beauty products on the market. She coaches her team and other industry professionals in technical, business and communication skills and empowers them to see what they don't see in themselves. Ame has gratitude for her husband, Dennis's support who is a veteran colleague in the industry and for her village of amazing clients, team members and friends. They are her lifeline to personal and professional growth and have shared the successes of DAmetris Aveda. She restores by running, eating healthy, traveling and spending time with her children and grandkids.
Certifications: Razor cutting English hair cutting Dry cutting French cutting British cutting Japanese Straightening Brazilian blowout Beach wave perm ISO spiral perms Easi Pro extension Great Lengths extension Revive hair restoration American Board Certified Hair Colorists Aveda Hair Color Ambassador Balayage and Ombre Siggers INC Billy Yamaguchi Feng Shui Beauty Your true skin and eye colors Inspiring Champions Industry Coach.