Discover which stylist is the best match for you!
Discover which stylist is the best match for you!

Fabulous and Easy Hairstyles for Your Thanksgiving Celebrations
Admin

October 29 2021
Thanksgiving is just around the corner and you can take some stress out of preparing for your holiday celebration by planning ahead for your wardrobe and hairstyle. And since we're reducing holiday stress, don't plan for an elaborate and complicated hairstyle. You can look fabulous in simple and easy hairstyles just by dressing them up a little to make them more festive.
 
Bubble Pony
A simple bubble ponytail becomes something spectacular when you add a few accessories. Pull your hair into a high ponytail and then evenly place elastics every few inches along the length of the ponytail. Starting at the top pull the sides of each section to Puff it out for that bubble effect. Add a seasonal colored bow or a wrapping of beads at each elastic to glitz up the style enough for an appearance at the holiday table.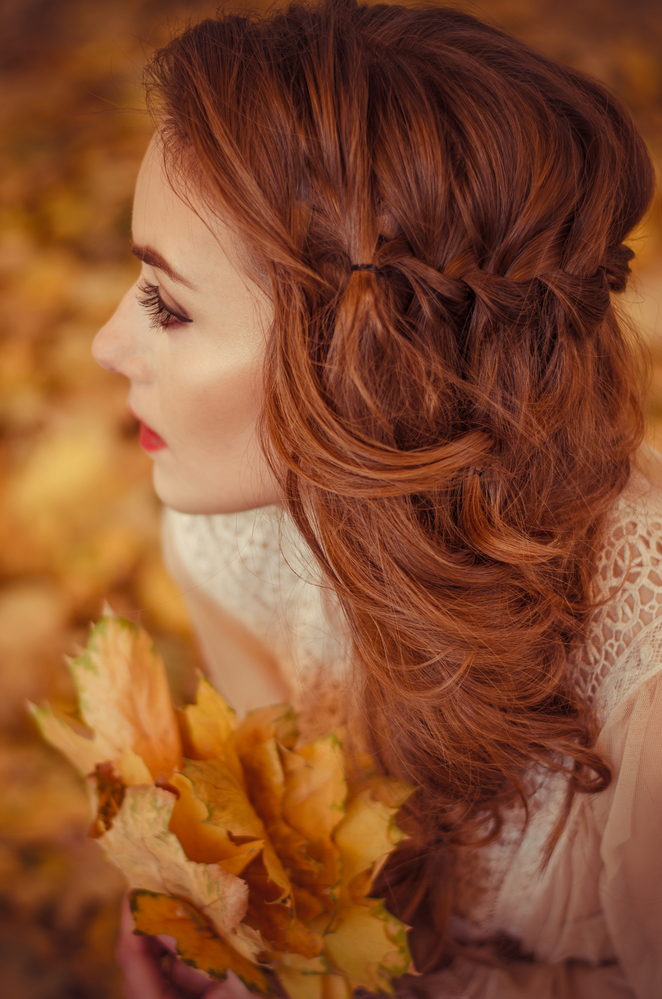 Half Up
An ordinary half-up hairstyle is the perfect base style for any occasion. Give it just the right amount of glam by adding a swooping side bang, beaded hairband, or a ring of small braids. Now it's anything but ordinary.
 
Fluffy Braid
Nothing pairs better with a cozy fall sweater than a big fluffy braid. Work texturizer through your hair before you braid it to get as much volume as you can. Braid your hair loosely and then fluff it out and finish with a pretty seasonal bow at the end.
 
Laced Braid
Adding different materials to braids has been one of the biggest trends of the year. It turns a rather plain hairstyle into something spectacular. A favorite addition for this time of year is a ribbon or thin scarf in a pretty fall print or color laced through the braid from base to tip. Choose colors that compliment your outfit.
 
If you simply must have a more elaborate hairstyle for the holiday, allow the talented stylists at D'Ametri's Hair Color and Design Studio to create it for you to give you one less thing to stress about. Give us a call at 303-274-7838, use our convenient online booking tool, or download our free mobile app, available on iTunes or Google Play to book your pre-holiday appointment today. We look forward to seeing you soon at 5760 Olde Wadsworth Blvd, Arvada, CO.