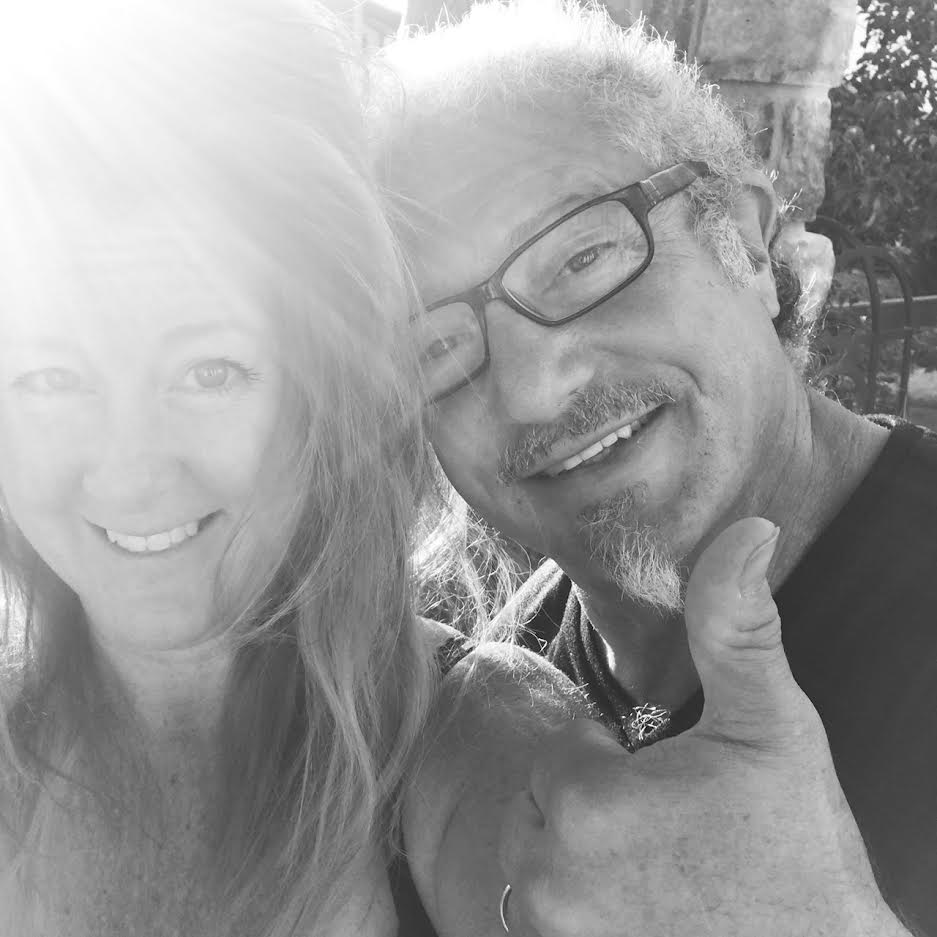 About...
Our goal is to ensure a quality salon experience for each of our guests. Through these experiences and upscale line of hair products, overall wellness and beauty is enabled to reach maximum potential.

Dennis and Ame Metcalfe, D'Ametri's Owners and partners, alongside a highly passionate and educated team of hairdressers, focus on balancing and harmonizing your individual image by assessing your personality, lifestyle, body type and face shape. We then create a unique and individualized beauty regimen built just for you.

OUR WHY:
We met a Yogini at a TOP 200 Salon Conference years back who spoke to the responsibility we have as hairdressers. "We groom the hair which is attached to the CROWN CHAKRA. The hair is like an antenna that is magnetized to the universal connection of energy." We believe that when a guest is pleased with the results of our services they experience more positive CHI, or energy. They then take that CHI into their world and community and both experience and influence a higher sense of wellbeing.

At the foundation of our salon stands a strong team of experts in consultation skills, hair color, hair extensions and cutting. Aveda's overall mission for its role in the world of beauty is perfectly aligned with D'Ametri's. All Aveda hair color formulas are naturally derived and utilize a blend of essential oils, patented technology with green tea extract, delivering amazing shine and condition.

D'Ametri's team is extremely proud of our unified team model where "team work makes the dream work" and to have American Board Certified Hair Colorists (A.B.C.H), and a National Hair Extension Trainer on staff. *A Board Certified Hair Colorist has passed the examination in chemistry, psychology, and physiological aspects of hair coloring.

We have developed a unique training program with a singular purpose: To create an exceptional team of truly talented and passionate stylists that deliver a unique salon experience where you feel heard and unique.

Our exclusive D'Ametri's Solutions Hair Care is a complete hair maintenance and styling line. All our product lines are free of all sulfate, salt, gluten and paraben ingredients. We use the most innovative raw material vendors to gain access to the finest ingredients around the globe. Whether you are looking for an extensive volumizing product line, curl enhancing, moisturizing regimen or a restorative hair treatment system – we have the perfect products for you!

We consider it an honor and commitment to work with you and your dynamic hair needs, adapting as your hair and lifestyle does.

The team at D'Ametri's is committed to helping you achieve the desired look that suits your personality, lifestyle and enhances your CHI, while protecting the world around us.

We invite you to be a part of our WHY and look forward to a lasting relationship built on mutual respect.

Yours in Service,
Awards...